Accredited Specialist Solicitors for Personal Injury and Medical Negligence Compensation Claims

click here for more information about our accreditation
Tell us about your accident and we'll tell you...
If you have a claim

How much it's worth

How to proceed
Find Out How Much You Can Claim
FACT: 70% of people who can claim compensation
don't bother! It's so simple, just ask us a question
Whiplash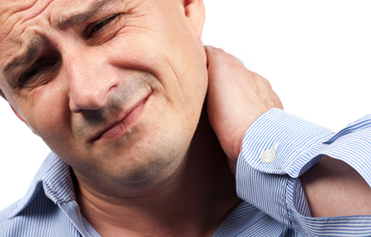 Whiplash injury compensation claims following a road traffic accident are quite common but how do we go about making RTA compensation claims?
Well, first of all, let's look at what a whiplash injury is…
Whiplash results in restricted movement of the neck. There is also pain which can be transmitted down to the lower back and the victim may suffer from headaches.
The symptoms, which can worsen over a matter of days, can include heaviness of the limbs, muscle spasms, tinnitus and even memory loss.
Whiplash occurs when the vehicle suffers a heavy jolt. Tendons in the neck or spine are stretched or torn.
The resulting injury and symptoms lead to pain and suffering.
They will require medical treatment and the victim may require a period off work, resulting in loss of income.
It is for these very reasons that compensation claims for injuries are pursued.
As with any injury it is very important that there is medical evidence to back up the complaint.
While it is in the victim's own interest to seek medical help following such an injury to aid diagnosis and recovery, the medical notes will also provide vital evidence when the claim is pursued.
It is also in the claimant's own interest to note any loss of income and extra income, such as prescription costs, travel to the hospital for specialist appointments related to the injury.
Future loss of income, such as your inability to continue your current job, and the effect on your future lifestyle will also be taken into account when making a whiplash injury compensation claim.
If you think you deserve compensation for whiplash, contact us today and submit a question in the box provided. We will be able to tell you in under an hour how much you could claim.
Want To Know How To Claim Compensation? Call us now
For FREE initial phone advice, and a FREE 1st appointment from expert Solicitors on all types of  compensation claims;
Call our team now on FREEPHONE 0800  1404544 or
Complete the enquiry box at the top of this page, or fill in the email contact form below for a reply by email or a call back at a time when it's convenient to you
No Obligation

Accredited Specialist Solicitors

Response Within 60 Minutes

Free Service