Accredited Specialist Solicitors for Personal Injury and Medical Negligence Compensation Claims

click here for more information about our accreditation
Tell us about your accident and we'll tell you...
If you have a claim

How much it's worth

How to proceed
Find Out How Much You Can Claim
FACT: 70% of people who can claim compensation
don't bother! It's so simple, just ask us a question
Personal Injury Claim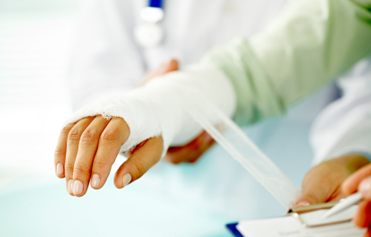 A personal injury claim for compensation can come about from a number of circumstances and different injuries.
You may have suffered a trip or fall whilst at work, or out shopping?
If you sustain an injury through someone else's criminal act or through someone's negligence, be it a shopkeeper, solicitor or even doctor, than you may be able to file a compensation claim.
Whatever the circumstances or the location of the event if you have suffered because of another person's actions, either directly or indirectly, than you should consider making a compensation claim.
On the pages of this website you will find information on many different kinds of personal injury and how to make a compensation claim against the person or people responsible.

Do You Want To Make a Personal Injury Claim?
If you want to make a claim for compensation or merely register a complaint there are a number of steps that you must take to increase the chances of a successful outcome.
A successful outcome can be measured both by money received as compensation, or via an apology – it depends on the case and how far you want to pursue it.
It' surely not unreasonable that most of us will want to be financially compensated for the injuries we have suffered and that is perfectly reasonable and acceptable.
Your Claim – Taking Action
Taking the following steps will help you to make sure you have enough evidence to support your injury claim when you see your solicitor
• If the injury was caused by criminal or negligent action, for example in a car accident, then inform the police and request a criminal report number.
• Ensure you inform your insurance company if the injury was caused in a vehicle accident.
• If you are injured at work make sure the details are entered into your employer's accident book.
• Immediately inform your doctor even if you feel your injuries are slight. At some point in the proceedings you will need a medical report  – and if that report doesn't include details of your  injuries, your case will be severely weakened.
• Write everything down that you can remember about the accident and the events – both before and after the accident. Get the names and addresses of potential witnesses and, if possible, take photos of the scene and your injuries. The more written material and photographic evidence you have to support your case the more chance you have of a successful claim.
• Seek the advice of a specialist compensation claim solicitor. The easiest way to do this is to email the details of your claim to the specialist injury claims lawyers here at law firm Bonallack and Bishop using the question box at the top or bottom of this page  or calling our team on FREEPHONE 0800  1404544 on. Our claims experts will send you a personal response within an hour and advise you of your next steps –  there is no obligation.
Making a Personal Injury Compensation Claim
Pursuing a compensation claim will necessitate taking legal action against those responsible for your injuries. Because of this you must seek advice from a specialist solicitor as soon as possible.
We will be able to advise you on the best course of action and may be able to pursue your case under a no win no fee agreement – which means you don't need to worry about paying your legal fees.
But don't delay – there are strict time limits on making compensation claims so don't delay in contacting one of our experts.
Our service is free, so there is no reason why you shouldn't get the specialist legal help you need as soon as possible.
Want To Know How To Claim Personal Injury Compensation? Call us now
For FREE initial phone advice, and a FREE 1st appointment from expert Solicitors on all types of  accident and injury compensation claims;
Call our team now on FREEPHONE 0800  1404544 or
Complete the enquiry box at the top of this page, or fill in the email contact form below for a reply by email or a call back at a time when it's convenient to you
No Obligation

Accredited Specialist Solicitors

Response Within 60 Minutes

Free Service