Accredited Specialist Solicitors for Personal Injury and Medical Negligence Compensation Claims

click here for more information about our accreditation
Tell us about your accident and we'll tell you...
If you have a claim

How much it's worth

How to proceed
Find Out How Much You Can Claim
FACT: 70% of people who can claim compensation
don't bother! It's so simple, just ask us a question
Mesothelioma Claims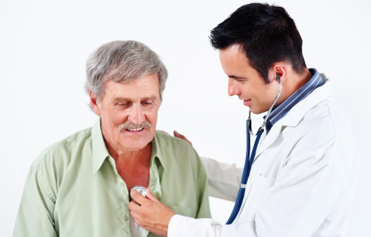 In the UK a Mesothelioma compensation claim can be lodged by anyone affected by the disease which mainly develops in people whose work involves exposure to asbestos.
Asbestos is a mineral which was first mined during the 1800's and used on a regular basis from the time of the Second World War until the 1970's in the construction of many buildings.
If you have previously been exposed to asbestos containing material and are suffering with mesothelioma as a consequence, you are entitled to make a claim for compensation.
In the past many manufacturers and distributors of such materials were aware of the dangers of exposure and chose not to warn the workers, thinking only of their fat profits.
As a result of this neglect, you may be eligible to receive a payment in order to help towards the cost of your treatment and to compensate you for the pain and suffering you are going through.
Mesothelioma symptoms can take up to 60 years after exposure to appear but many cases develop anything from fifteen years after the initial association with asbestos.
Cases of the disease have been on the increase over the last 20 years, and although research on the subject of early testing is ongoing, the disease carries a poor prognosis.
Symptoms experienced by those suffering with the disease are likely to include the following:
• A shortness of breath caused by fluid resting between the chest wall and the lung
• Pain in the chest wall area
• Weight loss
In order to make a mesothelioma compensation claim, start by asking us a question in the box above and submitting details surrounding your case. Our claims experts are experienced in dealing with this type of claim and will be able to provide you with the advice you need in under an hour.
We will need to have full details of the facts in order to put your case together and present your case and you may have to undergo a medical examination to determine the severity of your condition.
An expert opinion to verify that your illness has come about as the result of exposure to asbestos will also be necessary and along with other paperwork will form the basis of your claim.
It is also possible for a relative of someone who has died from the disease to make a Mesothelioma compensation claim.
Each case is looked at on an individual basis and many people are pleasantly surprised by the amount of cash they receive.
Want To Know How To Claim Compensation? Call us now
For FREE initial phone advice, and a FREE 1st appointment from expert Solicitors on all types of  compensation claims;
Call our team now on FREEPHONE 0800  1404544 or
Complete the enquiry box at the top of this page, or fill in the email contact form below for a reply by email or a call back at a time when it's convenient to you
No Obligation

Accredited Specialist Solicitors

Response Within 60 Minutes

Free Service