Accredited Specialist Solicitors for Personal Injury and Medical Negligence Compensation Claims

click here for more information about our accreditation
Tell us about your accident and we'll tell you...
If you have a claim

How much it's worth

How to proceed
Find Out How Much You Can Claim
FACT: 70% of people who can claim compensation
don't bother! It's so simple, just ask us a question
Birth Injury Compensation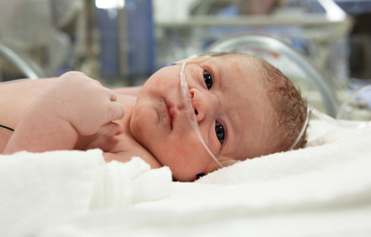 Birth injury compensation can be claimed when a mother, baby, or both have suffered injury during a birth due to medical negligence during the delivery.
Many parents find themselves faced with birth injuries and are unable to get the answers to the questions from the medical field that they need.
That is where the specialist medical negligence solicitors here at How To Claim Compensation come in. We are here to help parents and be on their side to ensure that if a family should be awarded any sort of compensation, it is done on a timely basis and handled correctly.
Birth Injury Compensation Claims – you need a specialist solicitor
Birth injury claims are difficult. They involve an incredibly emotional experience – most of us can hardly imagine what it must be like to have your baby injured at birth, especially if that's down to an unavoidable mistake made by a doctor or other medical professional. In addition, any medical negligence claim is never easy – the UK medical profession still remain incredibly reluctant to ever admit mistakes and therefore these compensation claims against the NHS, or indeed against private hospitals and clinics, sadly have to be hard fought and can take some considerable time.
That's why you need a genuine specialist to represent you.
Thinking of claiming compensation? Call now on FREEPHONE 0800 1404544.
Common causes of Birth Injury Claims

Birth injuries can affect not only the baby, but also the mother during any delivery. They can be caused by misuse of medical equipment such as forceps, medical inefficiencies, and other avoidable medical procedures.
A mother may have injuries such as vaginal tearing or incorrect suturing after an episiotomy and even infection may occur.
Babies themselves may suffer all sorts of birth injuries including;
umbilical cord complications
No one wants to find themselves in the position of having to deal with claiming compensation for a birth injury, however, if you find you are in such a dilemma, why not ask our claims experts for help. It could make a big difference and make sure you are represented wisely and have a good chance of winning your claim for compensation.
Want to Know How To Claim Compensation for a Birth Injury? Call our specialists now
For FREE initial phone advice, and a FREE 1st appointment from expert Solicitors on how to claim birth injury compensation;
Call us now on FREEPHONE 0800 1404544 or
Complete the email contact form at the bottom of the page
No Obligation

Accredited Specialist Solicitors

Response Within 60 Minutes

Free Service