Accredited Specialist Solicitors for Personal Injury and Medical Negligence Compensation Claims

click here for more information about our accreditation
Tell us about your accident and we'll tell you...
If you have a claim

How much it's worth

How to proceed
Find Out How Much You Can Claim
FACT: 70% of people who can claim compensation
don't bother! It's so simple, just ask us a question
Can I Claim Solicitor Negligence Compensation?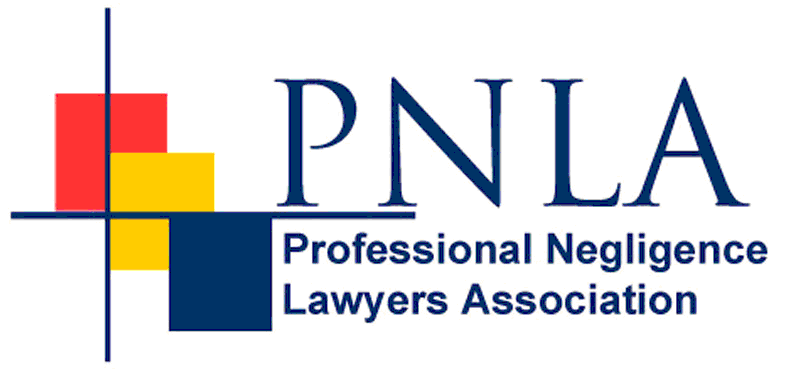 Solicitor negligence compensation can be claimed if your solicitor has handled your case badly and you have lost out financially as a result.
There are various circumstances in which a solicitor can be said to be negligent or in breach of the rules of professional conduct.
Claiming Solicitor Negligence Compensation
A solicitor is negligent if they have represented a client in a manner in which solicitors' would not normally act given similar circumstances, or they have failed to exercise reasonable care in representing the client's interests.
These kinds of cases are normally handled by the courts or in some cases by the solicitors' insurers, rather than by the Legal Complaints Service.
Professional Negligence – not the same as poor service
Just because your solicitor has provided you with poor service, doesn't mean you can make a negligence claim against them.
Fundamentally, negligence is quite different from inadequate service. Poor service relates to any difficulties you had as a client – perhaps errors in paperwork that didn't lead to any financial loss, rudeness, general slowness and incompetence.
Professional negligence is quite different.
Grounds for Making a Professional Negligence Claim
There are two factors that need to be examined when considering if there is a strong claim for negligence
1. Breach of the Solicitors Duty of Care
Firstly you need to be able to prove not only that your solicitor had a duty of care towards you, but also that they breached that duty. A good example of the duty of care is the solicitor's obligation to follow a client's instructions and act in the client's best interests
In most cases it is fairly easy to prove that the solicitor owed a duty of care – and therefore the real question is whether there was a breach of that duty. Broadly a solicitor will have breached that duty of care if their actions in representing you failed to meet the standards of a reasonably competent solicitor.
2. That breach resulted in a Loss
It's not enough just to show that there was a breach of the duty of care – you also need to prove that you suffered a financial loss, and that the loss was directly related to the solicitors failure.
Common Types of Solicitor Negligence
Professional negligence claims against solicitors cover a wide variety of legal errors. However amongst the most common examples of solicitor negligence are the following;
Errors in conveyancing transactions
Failing to issue claims before the expiry of a limitation period
Mistakes in drafting wills
Incorrect legal advice
Errors in court pleadings
Under settlement of medical negligence or personal injury claims
Poor Service From Your Solicitor
As indicated above, just because you have had poor service from your solicitor doesn't mean you're entitled to make a professional negligence claim. However If your solicitor has provided you with a a poor level of service and you haven't suffered a direct financial loss as a result, then you may be able to claim compensation from the Legal Complaints Service.
Examples of poor service from a solicitor can include instances where they:
• Ignored or did not carry out the instructions you gave them
• Delayed or have not acted on your case for an unreasonable amount of time
• Provided inaccurate information
• Have not kept you fully informed about the progress of your case
• Have not responded to your phone calls or letters
• Did not provide a written summary of your likely costs prior to commencement of your case
Professional Misconduct by your Solicitor

Like most professionals solicitors must comply with the rules of their profession. If the solicitor does not comply with those rules then there may be a case of professional misconduct.
Examples of a solicitor professional misconduct could include:
• Failing to hand over money that belongs to the client
• Being unable to account for money owed to a client
• Representing a client with a conflict of interest with another client
• Discriminatory behaviour on grounds of race, religion, sex, age, disability or age
• Failing to supervise staff conduct
Why You Need a Specialist for Your Professional Negligence Claim
Proving that your solicitor was negligent can often be tricky. Not only are you having to argue against your solicitor, but they will also be represented by specialist professional negligence solicitors their insurance company.
That's why to have the best chances of winning the compensation you deserve, you need a solicitor who specialises in professional negligence claims on your side.
Here at law firm Bonallack and Bishop, we have the expertise you need. Our professional negligence team are members of the Professional Negligence Lawyers Association [the only organisation for professional negligence specialists], and an ex-employee of SIF [the Solicitors Indemnity Fund – which up until a few years ago was the only Law Society organisation for insuring solicitors and handling negligence claims against law firms].
Don't delay Claiming Solicitor Negligence – or risk lose your right to compensation
There are strict time limits for making a claim against solicitors so, if you believe you are entitled to claim compensation, then you should contact one of our claims experts using the question box at the top of this page or by calling us on FREEPHONE 0800 1404544 today.
Want To Claim Solicitor Negligence Compensation? Call us now
For FREE initial phone advice from one of our specialist professional negligence team about claiming compensation from a negligent solicitor;
Call our team now on FREEPHONE 0800 1404544 or
Complete the enquiry box at the top of this page, or fill in the email contact form below for a reply by email or a call back at a time when it's convenient to you
No Obligation

Accredited Specialist Solicitors

Response Within 60 Minutes

Free Service