Accredited Specialist Solicitors for Personal Injury and Medical Negligence Compensation Claims

click here for more information about our accreditation
Tell us about your accident and we'll tell you...
If you have a claim

How much it's worth

How to proceed
Find Out How Much You Can Claim
FACT: 70% of people who can claim compensation
don't bother! It's so simple, just ask us a question
Slips and Trips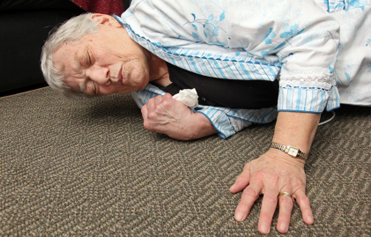 Slips, Trips and Falls are a common type of accident and it is likely that at some time or another we have all been subject to an unplanned landing.
When it comes to making a claim for compensation, if you have slipped, tripped or fallen and it wasn't your fault, there is a chance you could be awarded damages for your injury. Why not ask us a question today and find out whether you have a valid claim.
Even a small slip can cause a serious injury; broken bones, head injury, back injury or maybe even paralysis. Aside from the pain and inconvenience of being injured, you may be forced to take time off from work leaving you out of pocket on top of everything else. Maybe you were at work and slipped on something which should have been dealt with, or maybe you were in a public place and slipped on a wet surface? Either way if your slip happened as a result of somebody else's negligence, you shouldn't have to suffer because of it.
Similarly if you trip at work on loose cables or on a broken pavement in a public place or on loose carpet in a shop, you could have a claim. Employers, business owners and council's have a responsibility to adhere to various health and safety regulations and to make people aware of where potential hazards are located. They are obligated to carry out risk assessments and to educate employees on avoiding accidents and keeping areas safe.
To assist in your chances of successfully claiming compensation for your injury you should; if possible, take photographic evidence of whatever caused your accident and make the person in charge of the premises where the accident occurred aware of your injury. Keep a record of as many details as possible and if you can, use a ruler or a measuring device to clearly show the level of defect. It is also a good idea to take contact details of any witnesses to the accident. If you have sustained an injury, you are likely to have received some form of medical treatment and there will be medical records to validate this. You could keep a diary of symptoms (physical or psychological) following the incident and a record of any costs you have incurred due to the accident, all of which will help support your claim should evidence be required.
If you have had a slip, trip or a fall and believe you deserve compensation, simply complete the question box above and one of our experts will be in contact within the hour to advise of the steps you need to take. It's really simple, Free and you'll get a personal response in under an hour with no obligation.
Want To Know How To Claim Compensation? Call us now
For FREE initial phone advice, and a FREE 1st appointment from expert Solicitors on all types of  compensation claims;
Call our team now on FREEPHONE 0800  1404544 or
Complete the enquiry box at the top of this page, or fill in the email contact form below for a reply by email or a call back at a time when it's convenient to you
No Obligation

Accredited Specialist Solicitors

Response Within 60 Minutes

Free Service