Accredited Specialist Solicitors for Personal Injury and Medical Negligence Compensation Claims

click here for more information about our accreditation
Tell us about your accident and we'll tell you...
If you have a claim

How much it's worth

How to proceed
Find Out How Much You Can Claim
FACT: 70% of people who can claim compensation
don't bother! It's so simple, just ask us a question
Cycling Accident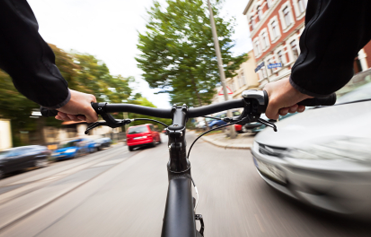 Cycling is cheap, great for your health and the environment and thanks to the Government; local authorities are being encouraged to put measures in place to promote this activity in towns and cities across the country.
Unfortunately, no amount of intervention will prevent accidents from happening and cycling accident claims will continue to be necessary.
If you have suffered an injury or damages as a result of a careless road user or a badly maintained road you could be able to claim for compensation for:
Personal Injury – such as broken bones, soft tissue damage or psychological injury
Loss of income due to your injury
Damages to your bicycle, equipment and personal belongings
Liability disputes
Cyclists on our roads are vulnerable; modern cars are designed to protect their passengers, not what or who they may collide with, cyclists are small compared to other road users and have just two wheels, making them harder for other road users to see.
According to the Transport Research Laboratory (TRL), 40% of cyclists admitted to hospital in England have head injuries. A cycle helmet is a sensible precaution and will be taken into account by a judge assessing damages, in fact, a cyclist who has not taken proper precautions to protect themselves may now even find themselves partially liable for their own injuries.
With this in mind, it is essential for cyclists or those involved in a cycling injury to ensure that they seek professional legal advice as quickly as possible.
Whether you need to claim compensation for an injury your have sustained, want to make a claim against a driver's insurance company or are a driver involved in a cycling collision and are seeking advice; How-To-Claim-Compensation can help you. Simply ask us your question in the question box provided and a claims expert will answer you quickly with advice on whether you have a case and the compensation you can expect to receive.
No Obligation

Accredited Specialist Solicitors

Response Within 60 Minutes

Free Service